International Liberty
I wrote about "Coronavirus and Big Government" on March 22 and then followed up on March 27 with "Coronavirus and Big Government, Part II."
Now it's time for the third installment, and we'll start with this hard-hitting video from Reason, which shows how red tape has hindered the development and deployment of testing in the United States.
Next, here are a bunch of stories and tweets about the deadly impact of bureaucracy and regulation.
As with the Part I and Part II, feel free to click on any of the stories for the details.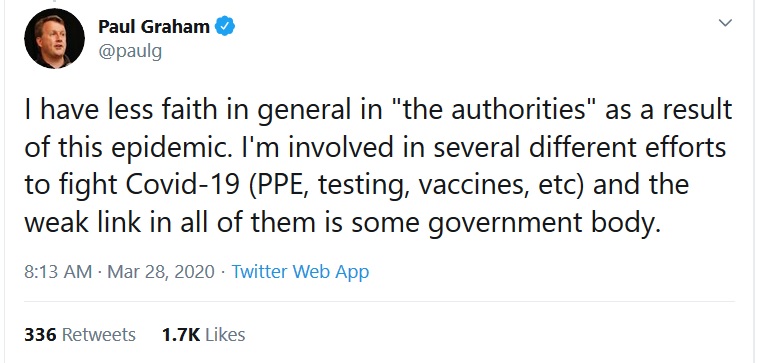 By the way, the problem of excessive government exists in other nations.
Here are two tweets about the situation in the United Kingdom.
The first one deals with having to get government approval for medical devices.
The second one deals with how politicians and bureaucrats have misallocated public health resources –…
View original post 174 more words