MN Prager Discussion Group
GOP Can't Be Successful Until Mitch McConnell Is Gone
DECEMBER 21, 2022
Republican voters are desperately concerned about the country and are looking for bold and persuasive leadership instead of comfort with a few small, intermittent successes.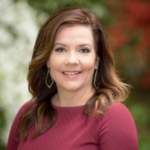 MOLLIE HEMINGWAY
Comments Senate Minority Leader Mitch McConnell made on Tuesday show why he has become the single biggest obstacle to GOP success.
The Kentucky Republican claimed giving more money to Ukraine is "the No. 1 priority for the United States right now, according to most Republicans." The new $1.7 trillion Democrat spending bill he enthusiastically supports would give Ukraine another roughly $45 billion in assistance, bringing the total over the past eight months to more than $100 billion, a staggering figure even if it weren't happening during a time of inflation, looming recession, and other serious domestic problems.
https://platform.twitter.com/embed/Tweet.html?creatorScreenName=mzhemingway&dnt=true&embedId=twitter-widget-0&features=eyJ0ZndfdGltZWxpbmVfbGlzdCI6eyJidWNrZXQiOlsibGlua3RyLmVlIiwidHIuZWUiLCJ0ZXJyYS5jb20uYnIiLCJ3d3cubGlua3RyLmVlIiwid3d3LnRyLmVlIiwid3d3LnRlcnJhLmNvbS5iciJdLCJ2ZXJzaW9uIjpudWxsfSwidGZ3X2hvcml6b25fdGltZWxpbmVfMTIwMzQiOnsiYnVja2V0IjoidHJlYXRtZW50IiwidmVyc2lvbiI6bnVsbH0sInRmd190d2VldF9lZGl0X2JhY2tlbmQiOnsiYnVja2V0Ijoib24iLCJ2ZXJzaW9uIjpudWxsfSwidGZ3X3JlZnNyY19zZXNzaW9uIjp7ImJ1Y2tldCI6Im9uIiwidmVyc2lvbiI6bnVsbH0sInRmd19zaG93X2J1c2luZXNzX3ZlcmlmaWVkX2JhZGdlIjp7ImJ1Y2tldCI6Im9uIiwidmVyc2lvbiI6bnVsbH0sInRmd19jaGluX3BpbGxzXzE0NzQxIjp7ImJ1Y2tldCI6ImNvbG9yX2ljb25zIiwidmVyc2lvbiI6bnVsbH0sInRmd190d2VldF9yZXN1bHRfbWlncmF0aW9uXzEzOTc5Ijp7ImJ1Y2tldCI6InR3ZWV0X3Jlc3VsdCIsInZlcnNpb24iOm51bGx9LCJ0Zndfc2Vuc2l0aXZlX21lZGlhX2ludGVyc3RpdGlhbF8xMzk2MyI6eyJidWNrZXQiOiJpbnRlcnN0aXRpYWwiLCJ2ZXJzaW9uIjpudWxsfSwidGZ3X2V4cGVyaW1lbnRzX2Nvb2tpZV9leHBpcmF0aW9uIjp7ImJ1Y2tldCI6MTIwOTYwMCwidmVyc2lvbiI6bnVsbH0sInRmd19kdXBsaWNhdGVfc2NyaWJlc190b19zZXR0aW5ncyI6eyJidWNrZXQiOiJvbiIsInZlcnNpb24iOm51bGx9LCJ0ZndfdmlkZW9faGxzX2R5bmFtaWNfbWFuaWZlc3RzXzE1MDgyIjp7ImJ1Y2tldCI6InRydWVfYml0cmF0ZSIsInZlcnNpb24iOm51bGx9LCJ0Zndfc2hvd19ibHVlX3ZlcmlmaWVkX2JhZGdlIjp7ImJ1Y2tldCI6Im9uIiwidmVyc2lvbiI6bnVsbH0sInRmd19zaG93X2dvdl92ZXJpZmllZF9iYWRnZSI6eyJidWNrZXQiOiJvbiIsInZlcnNpb24iOm51bGx9LCJ0Zndfc2hvd19idXNpbmVzc19hZmZpbGlhdGVfYmFkZ2UiOnsiYnVja2V0Ijoib24iLCJ2ZXJzaW9uIjpudWxsfSwidGZ3X3R3ZWV0X2VkaXRfZnJvbnRlbmQiOnsiYnVja2V0Ijoib24iLCJ2ZXJzaW9uIjpudWxsfX0%3D&frame=false&hideCard=false&hideThread=false&id=1605301253952589824&lang=en&origin=https%3A%2F%2Fthefederalist.com%2F2022%2F12%2F21%2Fgop-cant-be-successful-until-mitch-mcconnell-is-gone%2F&sessionId=c24dfb8127ac99dd0151c7d096cb0d9fdcc9be98&siteScreenName=FDRLST&theme=light&widgetsVersion=a3525f077c700%3A1667415560940&width=500px
The comment about Republican priorities is so false as to…
View original post 1,336 more words