Truth2Freedom's Blog
ByEva Fuand Frank Yue ofEpoch Times
Official Chinese state-approved footage from years ago showingbatsbeing kept at theWuhanInstitute of Virology has further fueled scrutiny of the research being conducted at the secretive facility.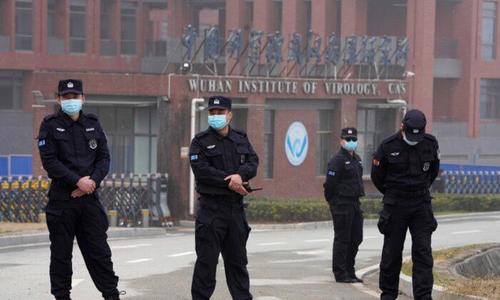 Security personnel gather near the entrance of the Wuhan Institute of Virology during a visit by the World Health Organization team in Wuhan in China's Hubei province, China, on Feb. 3, 2021. (Ng Han Guan/AP Photo)
A 2017 promotional video featured on the website of the Chinese Academy of Sciences (CAS),a top Chinese state-run research institute that administers the Wuhan lab, showed live bats held in cages inside the lab. In it, a researcher who wears blue surgical gloves was holding a bat and feeding it with a worm.
The video, made after the research institute obtained the nation's first P4 designation—the highest bio-security classification—in spring 2017, also showed bats in…
View original post 1,145 more words