Reblogged on kommonsentsjane/blogkommonsents.

Finally, a move in the right direction by Sessions, one of the Elite Republicans. Every now and then he tosses us a dog biscuit.

kommonsentsjane
Reclaim Our Republic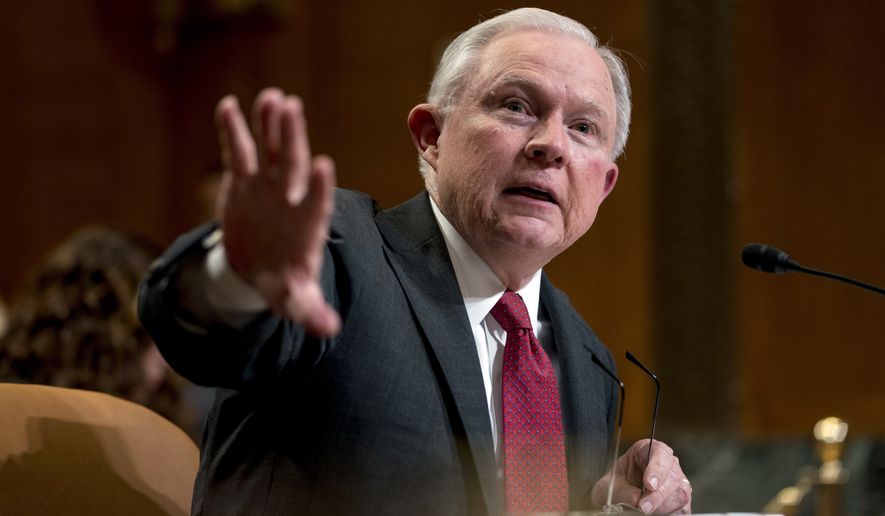 Attorney General Jeff Sessions issued a directive to immigration judges Thursday telling them they can no longer shunt deportation cases off onto permanent wait lists and leave illegal immigrants free to roam the U.S.
Known as administrative closure, the wait list had become a favorite tactic of the Obama administration, serving to protect low-priority illegal immigrants from deportation.
Rather than pursue those cases, government attorneys would propose — and judges would grant — administrative closure by shipping more than 200,000 cases to the suspension list in what analysts said became a de facto amnesty.
Mr. Sessions, flexing his attorney general powers, ruled Thursday that the policy rested on shaky legal ground. He issued a precedent telling judges to decide the cases in front of them rather than rely on administrative closure.
"No attorney general has delegated such broad authority…
View original post 696 more words