Reblogged on kommonsentsjane/blogkommonsents.

Why is it Democrat wives don't count when they are battered?

It looks like when Democrats batter their wives they get to skate? Why so? Here we have some good examples.

Even "hands on" Biden has been molesting women for ever and the women must enjoy it because you never hear a women, even children, complaining about his "roaming hands."

What is the difference – different political ball game?

kommonsentsjane
Reclaim Our Republic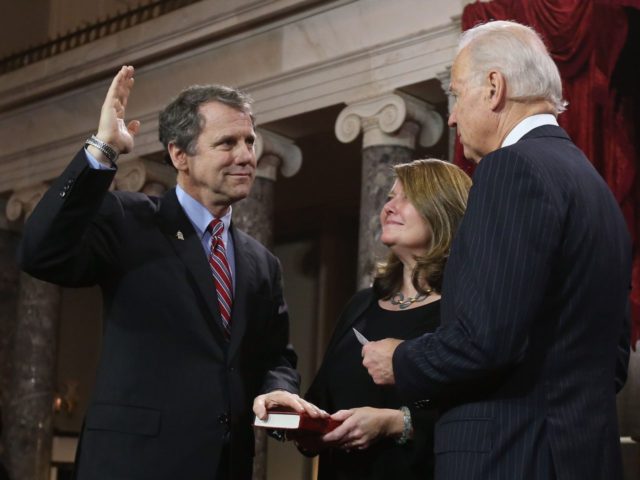 11 Feb 2018 by Joel B. Pollak
When Ohio State Treasurer Josh Mandel noted in 2012 that Sen. Sherrod Brown (D-OH) had been accused of abusing his wife, liberals accused Mandel of abusing women by raising the issue.
Rita Smith, executive director of the Denver-based National Coalition Against Domestic Violence, declined at the time to criticize Brown. Instead, she defended Brown's voting record on women's issues. And she told an interviewer that Mandel's attack on Brown was "'actually abusive,' because he is putting Brown's family, including his former wife, in a negative spotlight, 'and that is abusive of women.'"
That is how many Democrats really feel about politicians who abuse women. As long as they have a "D" after their names, and vote for abortion, they are almost incapable of abuse.
True, the allegations against Brown came in an ugly divorce, where it is not…
View original post 334 more words