Reblogged on kommontsentsjane/blogkommonsents.

For your information.  This is a shame.  It has the most beautiful blue, clear water that I have ever seen and was a tourist and vacation area.

kommonsentsjane
venitism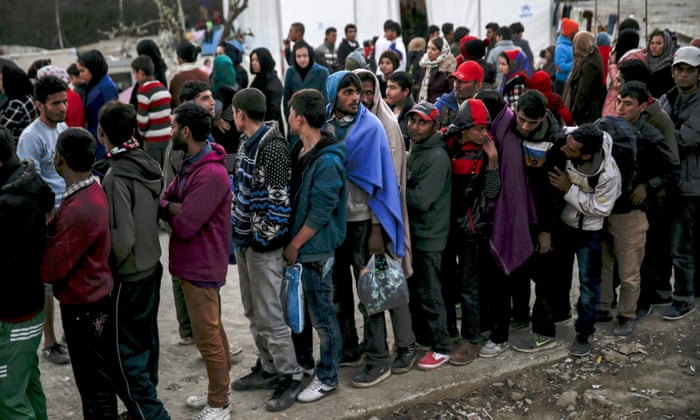 A surge in pseudo-refugee arrivals has led to soaring tensions on Greece's outlying Aegean islands, with the mayor of Lesbos, Sappho's island, accusing the government in Athens of allowing it to become a giant prison camp.
The niggers and allahuakbars who invade Europe are not refugees, but migrants. A refugee is a person who flees to the nearest safe country, not passing throughout many countries looking for a better life.Europe is committing suicide. An Afghan makes most of his trip overland. He could have stopped in any number of relatively peaceful and comfortable Muslim countries he passed through on the way. He didn't. He, like the other migrants, insisted on Europe, and, indeed, Western Europe.
Europeans suffer from niggers, allahuakbars, and Gypsies.  Niggers and ragheads terrorize and rape, and Gypsies steal.  The unelected Eurokleptocrats like it this way, because they want to replace the freedom-loving Europeans with obedient morons.
View original post 7,032 more words