Reblogged on kommonsentsjane/blogkommonsents.

For your information.

The President of Turkey needs to understand – when you are in a foreign country you have to obey your host's rules of law not the rules of your muslim dictatorship in Turkey.

kommonsentsjane
Reclaim Our Republic
The behavior of Erdogan's Body Guards may be acceptable in Turkey, it is NOT acceptable in the USA!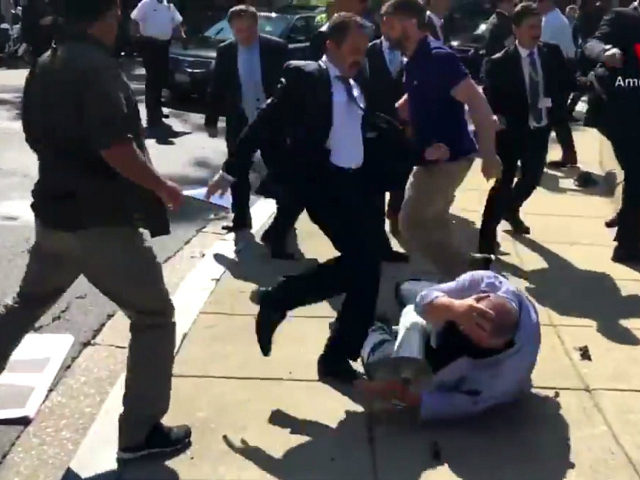 16 June 2017 by John Hayward
In remarks from Ankara on Thursday, Turkish President Recep Tayyip Erdogan was harshly critical of the U.S. arrest warrants for twelve of his bodyguards.
"What kind of law is this? If my bodyguards cannot protect me then why am I bringing them to America with me?" Erdogan exclaimed, as reported by Hurriyet Daily News.
Washington, DC, police issued warrants for the bodyguards on Thursday, at a press conference decorated with photos of the men stamped "WANTED" in red. The charges involve assault against protesters outside the Turkish ambassador's residence in D.C. on May 16, during Erdogan's visit to the United States.
"We all saw the violence that was perpetrated against peaceful protesters, and it's not something that we're going to tolerate," said D.C. Police Chief Peter Newsham…
View original post 319 more words