What Did You Say?
Read more at https://thefederalist.com/2022/10/18/heres-the-truth-about-criminals-pouring-over-the-southern-border-cnn-is-trying-to-hide/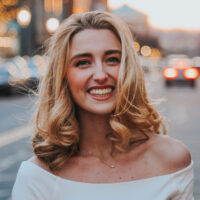 ELLE PURNELL
VISIT ON TWITTER@_ETREYNOLDS
CNN's Dana Bash is trying to make the number of dangerous criminals pouring over the southern U.S. border sound far lower than it really is.
Bash said while interviewing Republican Arizona gubernatorial candidate Kari Lake on Sunday, claiming to cite Department of Homeland Security figures.

"I'm going to have to disagree with you on that figure you just put out," Lake countered. "We don't know what their background is. There's a reason they're trying to get in unnoticed; it's because they have a criminal background."

"We know that [DHS has] tracked down terrorists, they have tracked down people wanted for murder," Lake continued. "We've got people with rape records, you name it, we've got hardened criminals."

Bash doubled down.
View original post 827 more words