The President's record on regulatory issues is ruining our children's future – for sure. The Dem's green is rotten. You have to "grease" the wheels of progress. They are wanting to live without grease.

Reblogged on kommonsentsjane/blogkommonsents.
https://thedailyhatch.org/2022/03/09/dan-mitchell-having-addressed-bidens-track-record-on-subsidies-inflation-protectionism-household-income-and-fiscal-policy-lets-finish-our-series-by-rev/

Those people who "PUT" Biden into office by cheating have taken our country into a dangerous position. Most of these people will be "done and gone" and know it won't affect them while filling their pockets; but, the young folks need to stand up to the Democrats. What their folks built for them is being destroyed by the Democrats.

We all know anything that is green in color is decaying and not good for you. So their green thinking is decaying in their own minds. It is rotten from the start and never gets better with age. Time for young folks to join in to save their future. They are tearing up everything your parents built for you.

The Dem's are misleading you. Where are you – don't you care about your future and what it holds.

Don't listen to their empty words – they have mislead you – the CONSTITUTION IS REAL.

kommonsentsjane

 
The Daily Hatch
Having addressed Biden's track record on subsidies, inflation, protectionism, household income, and fiscal policy, let's finish our series by reviewing the president's record on regulatory issues.
The first place to start is the Federal Register, which is Uncle Sam's official site for new rules.
Though it gives us conflicting information. The number of pages (a crude measure of regulatory zeal, as I noted a few years ago) actually decreased during Biden's first year. But only compared to Trump's last year.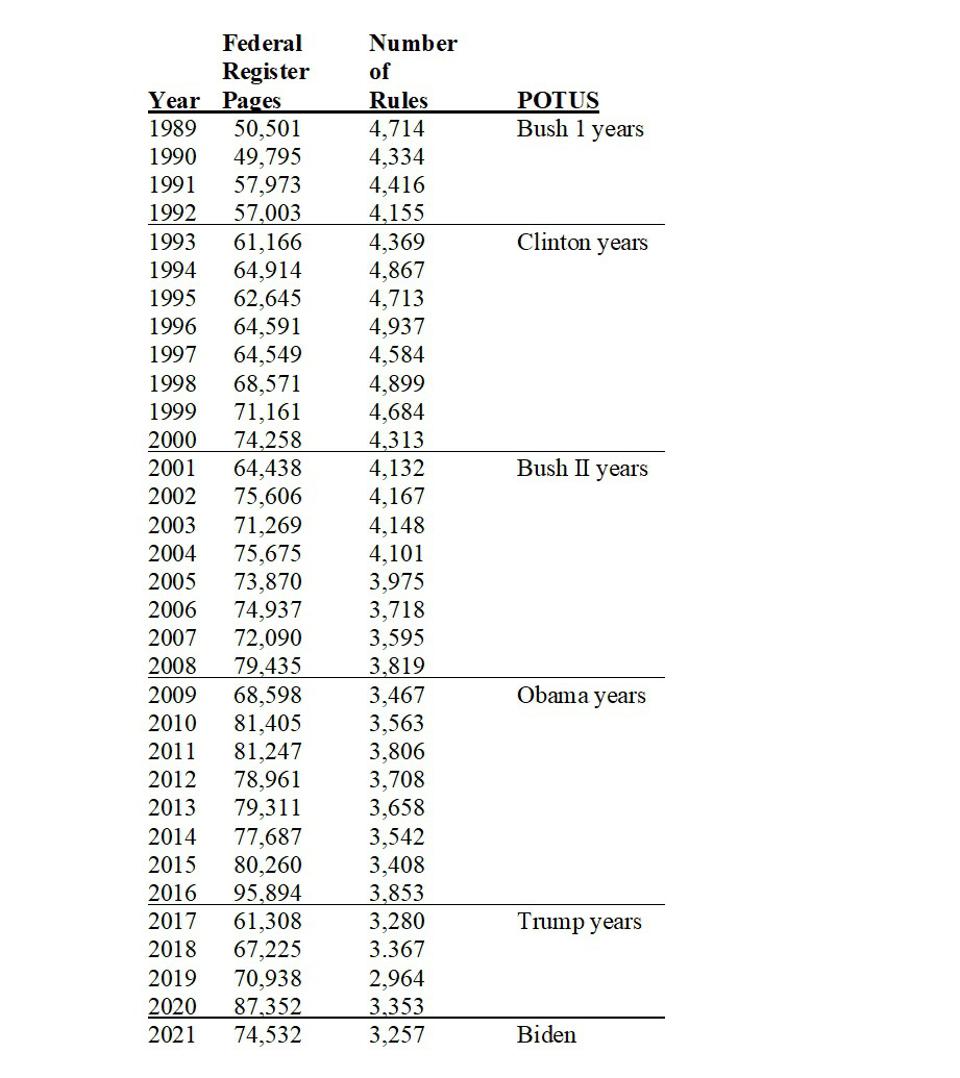 To understand what's really going on, let's look at the Forbesarticle from which the above table was taken.
Clyde Wayne Crews of the Competitive Enterprise Institute sifts through the data and concludes that Biden is a fan of expanded red tape.
The Federal Register is the daily depository of rules and regulations produced by hundreds of federal departments and…
View original post 4,297 more words