Reblogged on kommonsentsjane/blogkommonsents.

https://mcviewpoint.com/2022/02/02/biden-
deploys-3000-troops-to-nato-eastern-flank-countries/

Did the WOKE Military/State Dept give Biden the wrong map and info?

It is the SOUTHERN BORDER OF THE U.S. which is being invaded – not the eastern flank countries of Europe.

Oh, I forgot – According to Psaki – Obama is in charge.  Isn't this a conflict of interest?  Obama nor Biden was elected.

Biden is weakening our country by this error. NATO has been trained and is ready to go – that is their job not our military.

kommonsentsjane
MCViewPoint
Diverting domestic issue attention while protecting America…McDonnell Douglas.
https://www.zerohedge.com/geopolitical/biden-orders-3000-troops-deployed-nato-eastern-flank-countries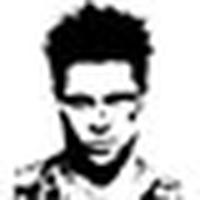 by Tyler Durden
The White House has pulled the trigger on a fresh troop deployment which marks the first amid the still ratcheting Russia-Ukraine crisis, days after President Biden announced he would bolster US forces in East European allied countries. Senior defense officials have confirmed that 3,000 American troops have been ordered to depart to Poland, Romania, and Germany – after last month they were placed on "alert" as part of 'prepare to deploy' status."Mr. Biden is sending roughly 2,000 troops from Fort Bragg, N.C., to Poland and Germany this week and also repositioning about 1,000 troops that are part of a Germany-based infantry Stryker squadron to Romania, on the North Atlantic Treaty Organization's eastern flank closest to Russia, the officials said," according to details in The Wall Street Journal. 
View original post 421 more words