THE BRYCE IS RIGHT!
BRYCE ON BOOKS
– Want to know the truth about Islam? Read this book.
Click for AUDIO VERSION.
To use this segment in a Radio broadcast or Podcast, send TIM a request.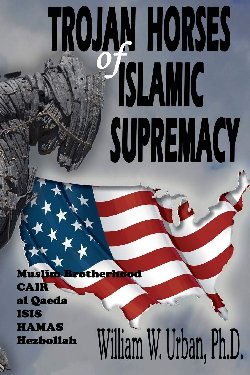 This September marks the twentieth anniversary of the 9-11 disaster, an orchestrated attack by Islamic Supremacists to terrorize the United States. Since that time, we have invaded and conquered Iraq, took out the mastermind of 9-11, Osama bin Laden in Pakistan, eliminated ISIS from the region and much more. Interestingly, in spite of our involvement it is remarkable how naive most Americans are pertaining to Islam, a "religion" at the heart of these problems, yet has a huge bearing on our future. Enter Dr. William H. Urban and his 2018 book, "Trojan Horses of Islamic Supremacy," a timely exposé explaining the purpose and goals of Islam, particularly the Muslim Brotherhood.
Over the years, I have learned…
View original post 849 more words