THE BRYCE IS RIGHT!
BRYCE ON POLITICS
– It's not going away any time soon.
(Click for AUDIO VERSION)
To use this segment in a Radio broadcast or Podcast, send TIM a request.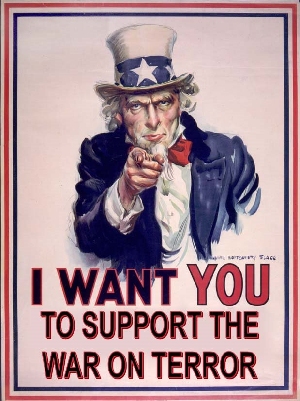 President Obama would have us believe the War on Terror (WOT) is over and that America won. Nothing could be further from the truth. The WOT is admittedly an unconventional war, as there wasn't any formal declaration, but we have been engaged in it since 9-11, making it 13 years old and the longest war in our history. And the ugly truth is, we will not be getting out of it any time soon.
The WOT is obviously not a typical war in the sense of battle lines, tactical military strategy, and sophisticated equipment. Instead, it is a terrorist campaign where we play defense while our opponents play offense. More importantly, it is necessary to acknowledge we are engaged in…
View original post 533 more words