The Daily Hatch
—
In Part I of this series,I explainedwhy it's absurd to think illegal immigration can be stopped by sending foreign aid to less-developed countries, such as many of those in Central America.
Simply stated, government-to-government handoutshave never been a successful strategy for turning poor nations into rich nations. Indeed, aidactually discouragescountries from followingthe recipethat does deliver prosperity.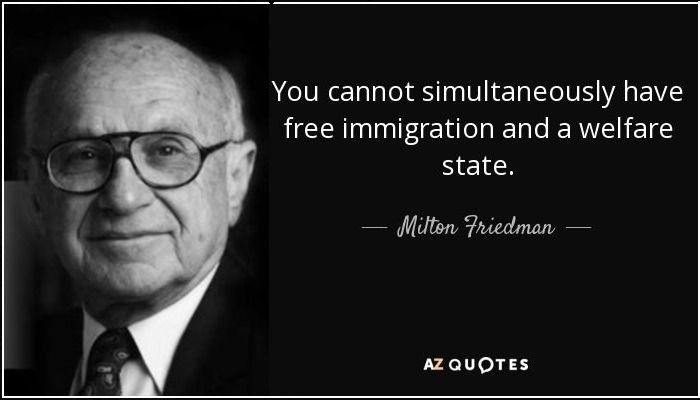 In today's column, let's addressMilton Friedman's famous dilemmaabout the incompatibility of open borders and welfare.
Like most libertarians, I want to solve the problem by getting rid of the welfare state.
Immigrants are a big net plus so long as they are coming to work and be productive.
Indeed, because of their entrepreneurial skills and work ethic, immigrants from many nationswind up earning morethan native-born Americans.
That's something to celebrate. The American…
View original post 4,526 more words