Reblogged on kommonsentsjane/blogkommonsents.

For your information. We hate to see those liberals move in because they will only try to change our landscape – NOW THAT THEY HAVE DESTROYED WHERE THEY LEFT.

kommonsentsjane
International Liberty
If you ask normal people about the biggest thing that happened in 2020, they'll probably pick coronavirus, though some might say the 2020 election.
But if you ask a policy wonk, you may get a different answer. Especially if we're allowed to tweak the question a bit and contemplate the most under-appreciated development of 2020.
In which case, my answer would be interstate tax migration.
I've been writing about this topic for years, but it seems that there's been an acceleration. And, as illustrated by this map, people are moving from high-tax states to low-tax states.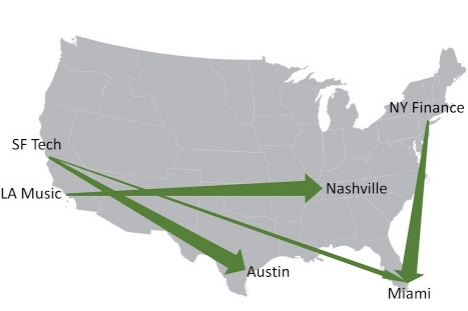 The map comes from an article by Scott Sumner of the Mercatus Center, and here's some of his analysis.
The movement of these industries is toward three states that have one thing in common—no state income tax. …Progressives often discount the supply side effects of tax changes, pointing to examples such…
View original post 747 more words