O Society
Editor's note: The Democratic party, which for the last 30 years has been the Clinton party, married the neoconservatives. The very same PNAC war profiteers who were Bush buddies. Notice how Dubya is all of a sudden getting hugs from the Obamas?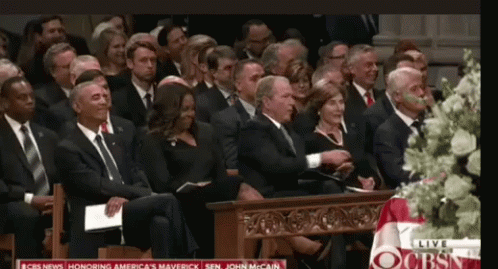 There you go.
Hillary is one of them. Warmongers for peace.
Trump has no ideology except for "Me." He'll do whatever gets himself social status.
Therefore, although Trump is not a neoconservative, he'll let them run the show. Bolton, Pompeo, the list of villains and henchmen is endless.
Trump didn't drain the swamp or lock her up, he let them multiply like bacteria and take over the refrigerator. Botulism. Black plague.
Trump, Hillary, Obama, Bush, at the end of the day it's irrelevant. They're all murderers. Legalized murder is America's number one export. War profiteering off murder tech and brown people.
~ O Society Oct 29, 2018
View original post 2,964 more words