Reblogged on kommonsentsjane/blogkommonsents.

For your information.

kommonsentsjane
budbromley
Appropriate for today's demonstrations against free speech.
Amy Wax
University of Pennsylvania Law School
---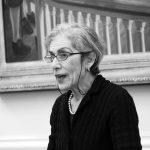 Amy L. Wax is the Robert Mundheim Professor of Law at the University of Pennsylvania Law School, where she has received the Harvey Levin Memorial Award for Teaching Excellence. She has a B.S. from Yale College, an M.D. from Harvard Medical School, and a J.D. from Columbia Law School. She is a former assistant to the United States Solicitor General, and her most recent book is Race, Wrongs, and Remedies: Group Justice in the 21st Century.
https://imprimis.hillsdale.edu/are-we-free-to-discuss-americas-real-problems/
The following is adapted from a speech delivered on December 12, 2017, at Hillsdale College's Allan P. Kirby, Jr. Center for Constitutional Studies and Citizenship in Washington, D.C., as part of the AWC Family Foundation Lecture Series.
There is a lot of abstract talk these days on American college campuses about…
View original post 2,141 more words