Reblogged on kommonsentsjane/blogkommonsents.

Prime Minister May needs to stand up for Tommy Robinson's release. If she doesn't, it tells you she doesn't believe in "freedom" in any sense and is soft on Islam – where there is zero freedom in any corner of that religion – people are slaves to the religion.

kommonsentsjane
Reclaim Our Republic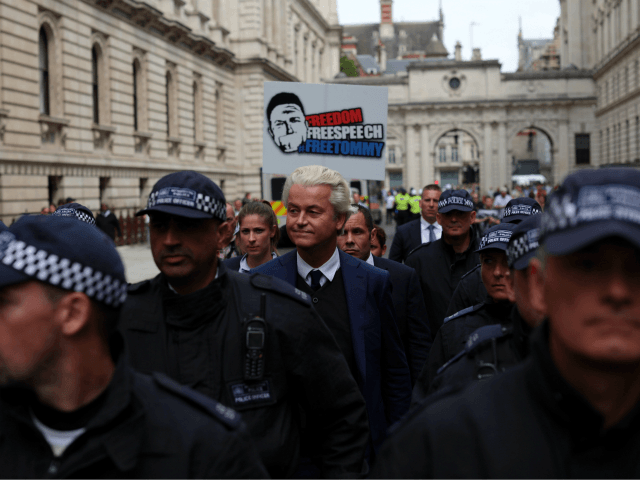 Massive crowds turned out in London on Saturday to rally for free speech and hear Dutch firebrand Geert Wilders demand the release of Tommy Robinson from prison.
"It's so good to see so many of you here today, you are all heroes for being here today," said the Freedom Party leader, an outspoken critic of radical Islam who rose to second place in the Dutch national elections last year.
Wilders told the crowd he had come to Britain to tell Robinson's supporters they "will never walk alone" and to "tell the world, and the UK government in particular: Free Tommy Robinson!"
"At this very moment, thousands of people all over the world are demonstrating in front of British embassies, from LA to Sydney, and over half a million people have already signed the petition for Tommy," he told the crowd.
"And all with the one important…
View original post 853 more words