Reblogged on kommonsentsjane/blogkommonsents.

For your information.

Now waiting for other countries to respond with the same message – especially the Pope, Europe and the Middle East. I know they are going to help the President in this endeavor.

kommonsentsjane
Reclaim Our Republic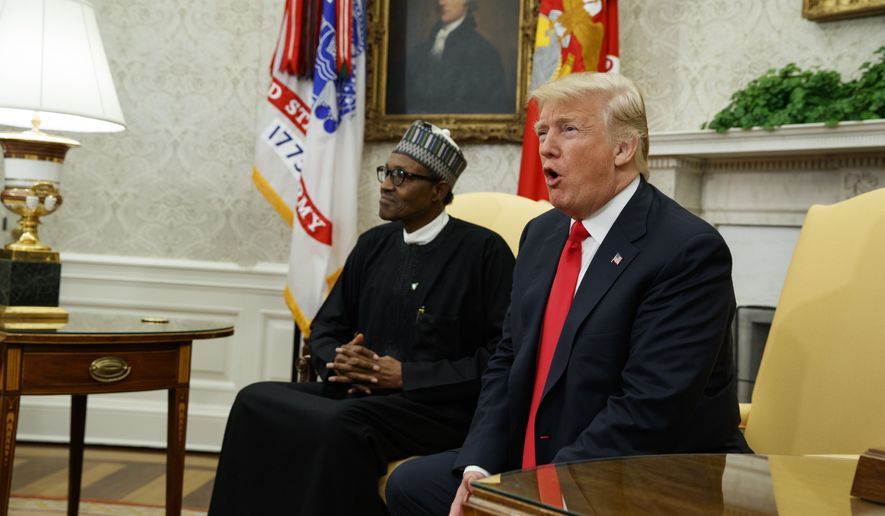 President Trump raised the issue of persecution of Christians in Nigeria Monday in an Oval Office meeting with Nigerian President Muhammadu Buhari, whose ancestral group is responsible for atrocities.
"We've had very serious problems with Christians who have been murdered, killed in Nigeria," Mr. Trump told reporters, with Mr. Buhari seated next to him. "We're going to be … working on that problem very, very hard because we can't allow that to happen."
While the Muslim extremist group Boko Haram has received most of the attention in Nigeria, little notice has been paid to militant herdsmen of the Fulani people who have been responsible for killing Christians and others. Earlier this month, 19 Christians were killed in an attack.
In the past year, there have reportedly been more than 600 deaths due to Fulani unrest, including the burning…
View original post 101 more words