Reblogged on kommonsentsjane/blogkommonsents.

It is about time. From what I can see they need to take an inventory of all agencies and check out their resources and accounting procedures.

The candy stores in the government are open every day and the workers are over paid and getting rich. Salaries in government should be compatible with manufacturing jobs.

kommonsentsjane
Reclaim Our Republic
Hello Amazon! Donald Trump Orders Task Force to Investigate Post Office Finances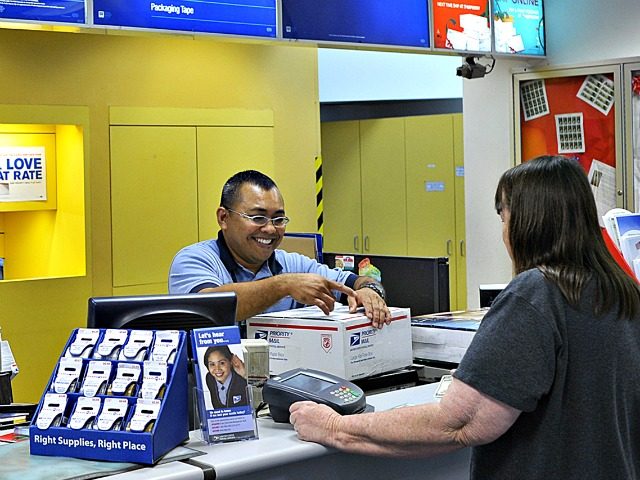 12 April 2018 by Charlie Spiering
President Donald Trump issued an executive order on Thursday creating a task force to examine the financial soundness of the United States Post Office.
"The USPS is on an unsustainable financial path and must be restructured to prevent a taxpayer-funded bailout," the text of the order signed by Trump read.
The president has signaled concern on multiple occasions that Amazon.com gets cheaper package delivery at the expense of the Post Office.
The task force is expected to conduct a full evaluation of operations and finances of the USPS within 120 days. The order specifically directs the task force to examine the "expansion and pricing of the package delivery market," the decline in mail volume, and the "monopoly" of letter delivery and mailboxes.
The task force includes Secretary of the Treasury Steven…
View original post 820 more words