Reblogged on kommonsentsjane/blogkommonsents.

There is something about this young man bothers me – he seems to be wound up like an eight day clock. His spring looks like it is
wound up tight as a drum and might unwind at any minute.

I think the Police might should keep an eye on him – he seems too pent up with anger or hate. Something is not normal with him. I think the young people being shot has taken a toll on him.

kommonsentsjane
Reclaim Our Republic
Ben Shapiro DESTROYS David Hogg in just 3 tweets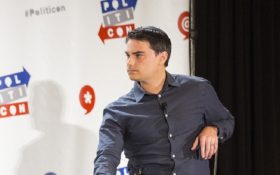 Mar 30, 2018
On Wednesday, The Daily Wire Editor-in-Chief Ben Shapiro shared his opinion on the very public feud between Fox News star Laura Ingraham and Parkland school activist David Hogg — and what he said left liberals reeling.
After receiving an overwhelming amount of backlash from judgmental liberals, Ingraham apologized for mocking Hogg after he was rejected by four different California colleges.
Shapiro tweeted out following her apologies that he was "looking forward" to seeing Hogg apologize for his "viciousness" towards those who did not share the same opinions as him.
On Wednesday morning, Ingraham shared a controversial article about Hogg being rejected from multiple schools, and after she offered a sincere apology Hogg responded with a conceded rejection of outreach attempt.
"I 100% agree an apology in an effort just to save your advertisers is not enough. I will only accept…
View original post 1,971 more words