Reblogged on kommonsentsjane/blogkommonsents.

What is the Elite Repub's problem? Why don't they want the tariffs? We have done the tariffs their way forever and all we have done was gotten stung. Now we will have tariffs to make it a level playing field. These countries don't have to buy what we sell if they don't want to pay the tariff. If the lobbyists and the Chamber of Commerce don't like it – tell them they can hang it up which would help the citizens.

kommonsentsjane
Reclaim Our Republic
Trump Tells PA Voters New Tariffs Saving America's Steel industry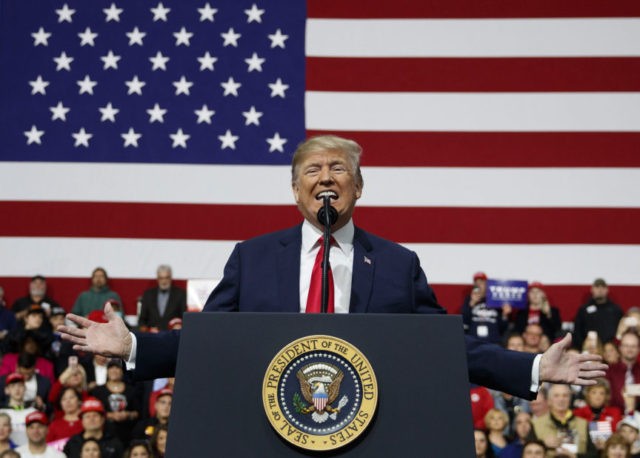 MOON TOWNSHIP, Pa. (AP) — President Donald Trump told Pennsylvania voters Saturday night that his new tariffs were saving the steel industry and urged them to send a Republican to the House so he can keep delivering those kinds of results.
The president lent his weight to Republican Rick Saccone in the final days of a surprisingly competitive special congressional election outside Pittsburgh.
"We need our Congressman Saccone" to "keep America great," Trump said, framing the race as a national referendum ahead of the 2018 midterms, which will determine which party controls Capitol Hill.
"We can only do that if we elect people who are going to back our agenda," Trump said, dismissing Democrat Conor Lamb's efforts to distance himself from his national party and House Democratic leader Nancy Pelosi. "We…
View original post 1,629 more words