Reblogged on kommonsentsjane/blogkommonsents.

It is hard being a Trump voter.

When the President told the Dem's today that he will sign whatever they bring him stunned me. Then Dem Feinstein said why didn't they draw up a clean bill for DACA first and get it out of the way and then worry about the rest of immigration. If they do what she asks, you might as well forget the rest of immigration because your leverage has left the building. Watching this meeting was like "going backwards."

The President promised a wall and NO DACA which is Obama's illegals. and that is what I expect.  The Prez is falling into the Dem's trap of bringing in DACA to add to illegals already voting AND ON TOP OF THAT WE HAVE NO PHOTO ID WITH FINGER PRINT to be sure people who vote are legally voting.

And now he tells us he is going to Davos to meet with the Globalist.

What next, my first language is going to be Spanish?

kommonsentsjane
Reclaim Our Republic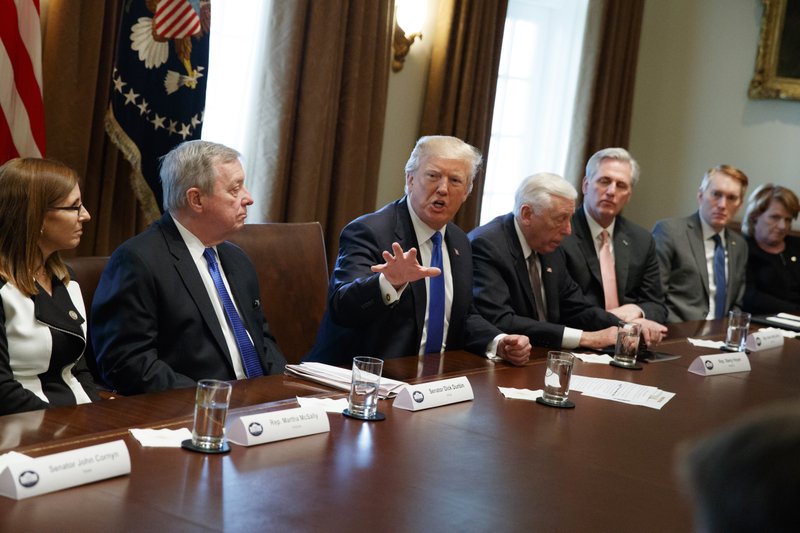 ---
Trump's Border Wall Would Use 0.034% of Federal Spending
(CNSNews.com) – President Donald Trump's current border wall proposal would cost $18 billion over the next ten years, according to an estimate U.S. Customs and Border Protection sent to members of Congress last week.
"The Trump administration is asking Congress for nearly $18 billion to construct more than 700 miles of new and replacement barriers along the Southwest border, its most detailed description yet of the president's vision of a wall separating the U.S. from Mexico," the Wall Street Journal reported on Friday.
That $18 billion would equal just 0.0338 percent of the $53.128 trillion the Congressional Budget Office currently estimates the federal government will spend over that same 10-year period.
It also equals only 2.7 percent of the…
View original post 312 more words