Reblogged on kommonsentsjane/blogkommonsents.

Do the people of Virginia want to continue Terry McAuliffe's policies –  McAuliffe was one of Clinton's mafia Democrat muslim/communist party and Obama's dark government helpers?  It has been proven he let felons and illegals vote in the 2016 election.

The Democrats muslims/communists Party are sickos as we witnessed in the 2016 election and are proving it by their ads in which they show their own being killed.  They are no longer Americans.

We have to be sure that the Latinos understand – if they are here in the U.S. legally – they can vote. Obama is not the leader and our new Prez has brought the Constitution and law and order back in style and if you are not a legal citizen you cannot vote.

Virginia has to watch the voter's registration very closely, because they did a number on America with dead people, felon's, and illegals showing up on the rolls.  Again, it has been proven that millions of illegals voted in the 2016 election.

The other item they are ragging about is the Confederate flag which is part of American history and just because the illegals don't like it – it is too bad.

Again, the people of Virginia have to understand a vote for any Democrat is not a vote for America – it is a vote for communists/muslims – Obama's dark government. The Latinos don't understand they are in America not Mexico – why is it they didn't fix their own country – they keep telling us how they love Mexico but abandoned it – now they are trying to make America what they left in Mexico – socialism and don't even realize it.

kommonsentsjane
Reclaim Our Republic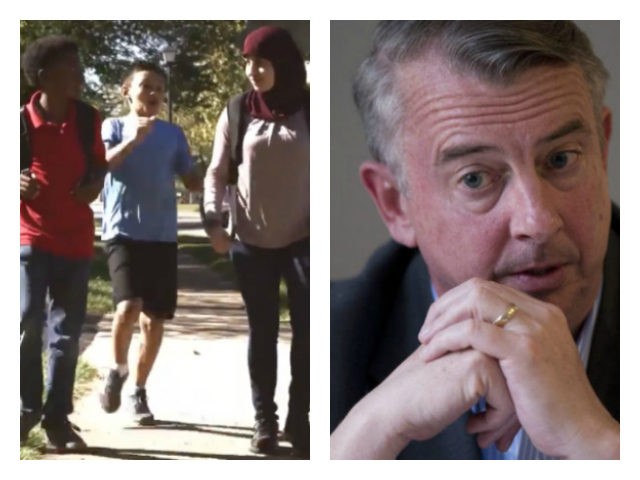 Chris Leavitt, campaign manager for Virginia Republican gubernatorial candidate Ed Gillespie, attacked the Latino Victory Fund's campaign ad, saying it was "an all-out attack on the people of Virginia."
The Latino Victory Fund released an ad featuring an Ed Gillespie supporter with a Confederate flag and a Gadsden flag license plate attempting to run down minority children. The ad asked whether President Donald Trump and Ed Gillespie would condone this behavior.
The ad also features footage from the alt-right's "Unite the Right" rally in August, and the announcer asks, "Is this what Donald Trump and Ed Gillespie mean by the American dream?"
Leavitt attacked the Latino Victory Fund's ad, arguing that it is an attack on all Virginians.
"This is not an attack on Ed Gillespie anymore," said Chris Leavitt. "This is an all-out attack on the people of Virginia. This latest ad gives…
View original post 293 more words