Reblogged on kommonsentsjane/blogkommonsents.

For your information.

kommonsentsjane
Reclaim Our Republic
Catalonia Referendum Livewire: Spain Violently Suppressing Vote Which 'Runs Counter to Goals and Ideal of the EU'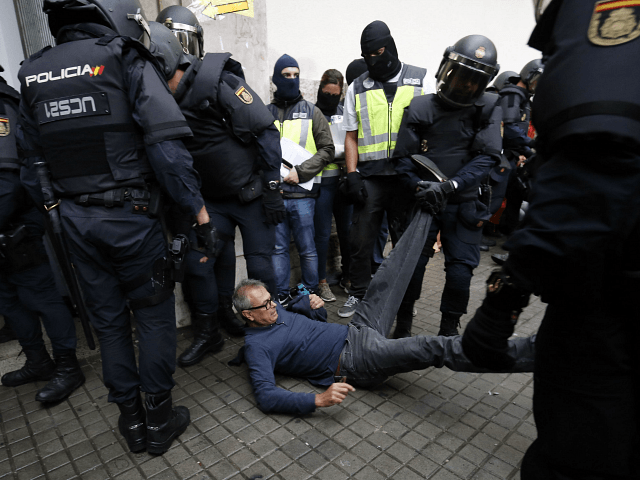 1 Oct 2017 by Jack Montgomery
Spanish police and military guards are aggressively suppressing a self-determination referendum on independence for Catalonia, which Madrid says "runs counter to the goals and ideals of the European Union".
The Spanish government enjoys the support of the EU's unelected executive, with the President of the European Commission warning against "separatist adventures" and asserting that "regional traditions" should not "set themselves as elements of separatism and fragmentation of Europe".
The Catalans, who have their own regional government based in Barcelona, have a troubled relationship with Spain, which violently stripped away their autonomy and attempted to stamp out their language during the Franco years, and also settled hundreds of thousands of outsiders in the region to try and dilute its sense of national identity.
Catalonia's leaders…
View original post 504 more words