Reblogged on kommonsentsjane/blogkommonsents.

Never thought I would see the day when Mitch McConnell and Paul Ryan would double-cross the American people and they both look like fools now. Maybe the two of them are deliberately doing this since both of them are trying to make the President go along with the Dem's since they are really Dem's themselves.

McConnell and Ryan have worked with Obama for eight years.

kommonsentsjane
Reclaim Our Republic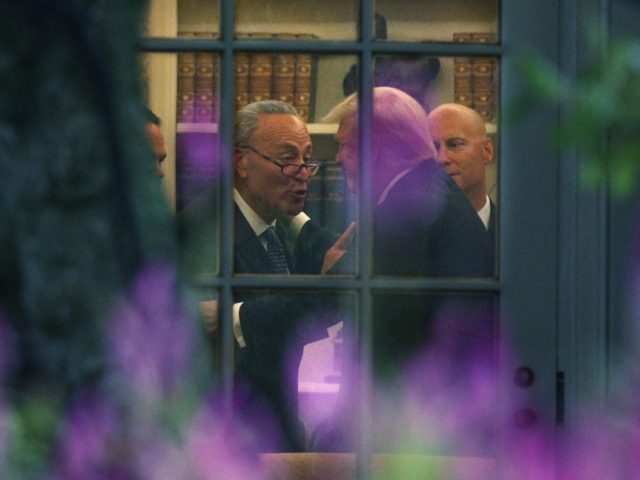 6 Sept 2017 by Joel B. Pollak
President Donald Trump reached a deal with House Minority Leader Nancy Pelosi (D-CA) and Senate Majority Leader Chuck Schumer (D-NY) to raise the debt limit, fund Hurricane Harvey relief, and keep the government open until December.
The deal is a warning to Republicans — primarily to the party establishment, which has fought Trump at every turn, but also to conservative Republicans, who have long worried about Trump shifting leftwards.
It is no secret that Trump is frustrated with the party establishment, and particularly with congressional leaders, notably Senate Majority Leader Mitch McConnell, who failed to whip his caucus into delivering the votes to repeal and replace Obamacare.
Conservatives were blamed for stalling the American Health Care Act in the House. But it was the moderates who tanked the Better Care Reconciliation Act in the Senate, and the last-ditch "skinny repeal."
View original post 210 more words