Reblogged on kommonsentsjane/blogkommonsents.

For your information.

kommonsentsjane
Reclaim Our Republic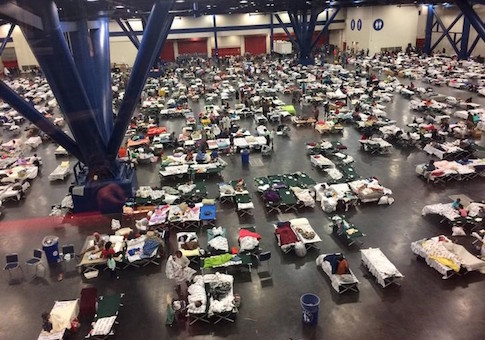 August 30, 2017 By Ernest Scheyder
HOUSTON (Reuters) – Houston strained under the arrival of tens of thousands of people fleeing submerged homes and flooded roads on Wednesday, while some incidents of looting and armed robberies forced a midnight curfew.

City officials prepared to vote to allocate $20 million to storm relief, said city Controller Chris Brown. "Houston will have enough money to handle this storm," he vowed.
City and regional officials showed signs of tension after working nonstop for a week or more on storm preparations and response. The storm that hit shore on Friday near Corpus Christi, Texas, was the most powerful hurricane to hit Texas in more than 50 years. It has killed at least 17 people and forced 30,000 people to flee to emergency shelters. Damage has been estimated at tens of billions of dollars.
The surge in evacuees has been stressing resources in the fourth-largest…
View original post 1,300 more words