It looks like the people of the U.S. are going to have to show the elected officials in D.C. that they are  not doing the work they were elected to do – which is the President's agenda (this is why the people voted him in) and, therefore, voting them out of office.  What exactly is going on?  They have 17 organizations conducting investigations  (instead of conducting the people's business) on President Trump instead of conducting investigations on the Clinton's and Loretta Lynch who have really committed obstruction of justice.  It has been proven that the former FBI Director Comey was trying to double-cross and set up the president for the Dem's and the dark government of Obama.
We have had enough of the Dem's and we need to continue to voting these communists/muslims out of office as we have been doing; but, we need Ryan and McConnell replaced because they are working with the Dem's to keep from getting the people's work done.  They are acting like they are trying to help the President but all the while are obstructing him.
What is it going to take to get these people back on track of the people's business?  This charade has been going on long enough and the people are getting damn mad that Ryan and McConnell, who are suppose to be in charge and are allowing this to happen.  You two had better get your act together and help the President.
LORETTA LYNCH AND HILLARY'S HUBBIE, FORMER PREZ SLICK WILLIE CLINTON
JUNE 15, 2017   By:  A. L. LUTTRELL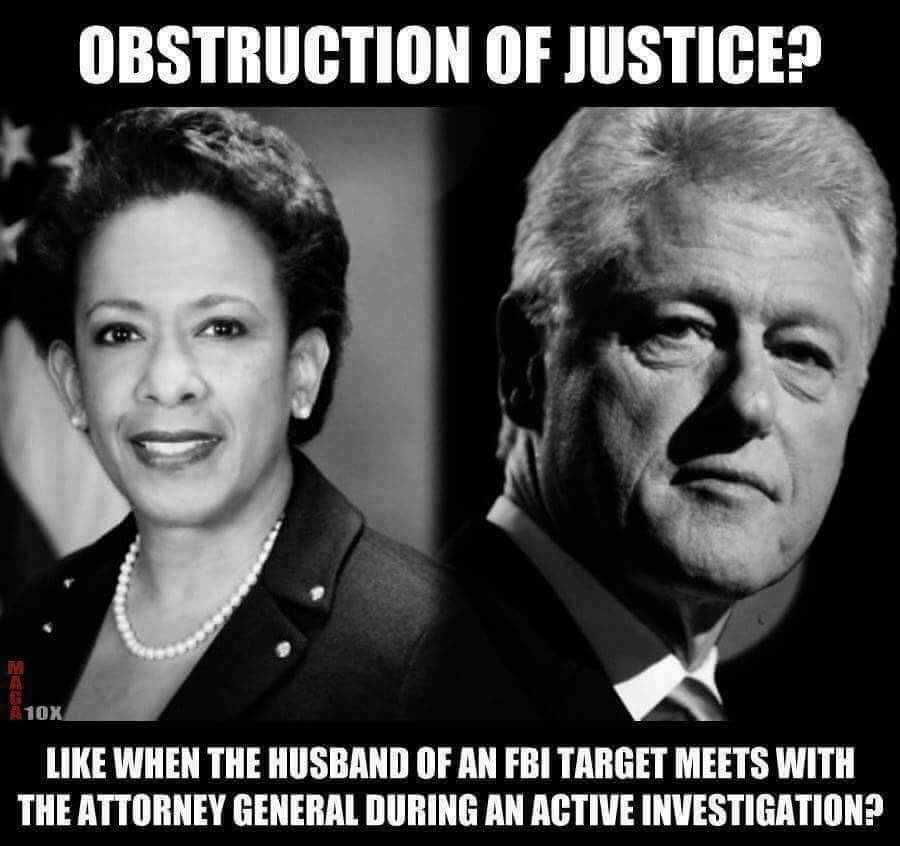 It is time to indict these people.  Why isn't the AG Sessions doing anything.  It has been six months and it is time to get off the pot.
kommonsentsjane