And you wonder why Obama doesn't try to win the war on terror? And why he won't repeat the words "Islamic Terrorists?"

kommonsentsjane
ARLIN REPORT...................walking this path together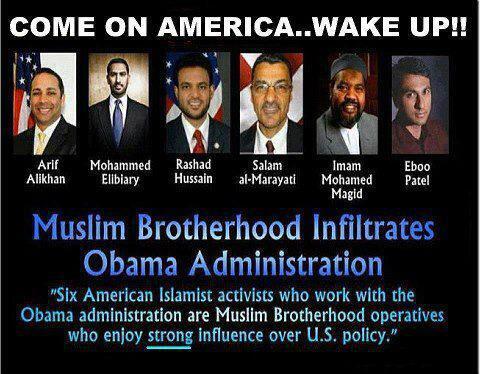 Why are so many so obsessed that Obama call ISIS Islamic terrorists?   We should be more outraged that the Muslim Brotherhood, Obama's brothers are in our White House.
Obama the Muslim, won't call them terrorist, they're his people.  Obama is an illegal!  There are many other adjectives I have, but, I wouldn't be politically correct.  I may offend the Muslims and probably the liberal left Dems.
Now seriously, who do you think these activists give their loyalty?  It certainly isn't Americans, they aren't American.  Neither is their leader, Barack, his allegiance is towards Islam.   HE HAS SAID SO!
Wake up America!